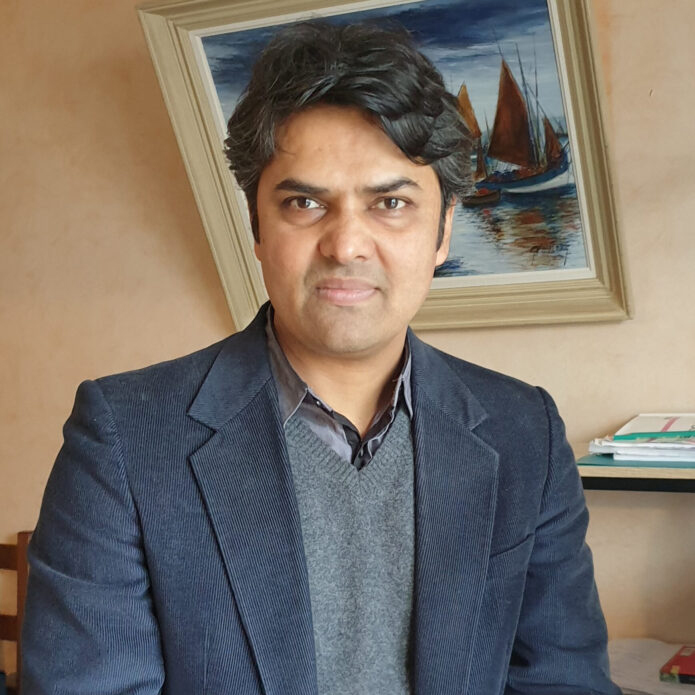 President of the association "Moisson"
I undersigned Qamar BHATTI, president of the religious association La Moisson, that Mr Janek Kazarinov designed the website of our association.
We were able to appreciate his skills in the development of the model, his ability to listen to our specific requests, his relevant proposals and the result in terms of the layout and the readability of the whole.
Mr Kazarinov got involved with great professionalism in this project entrusted to him, we are very satisfied to have called on his services and can only recommend him.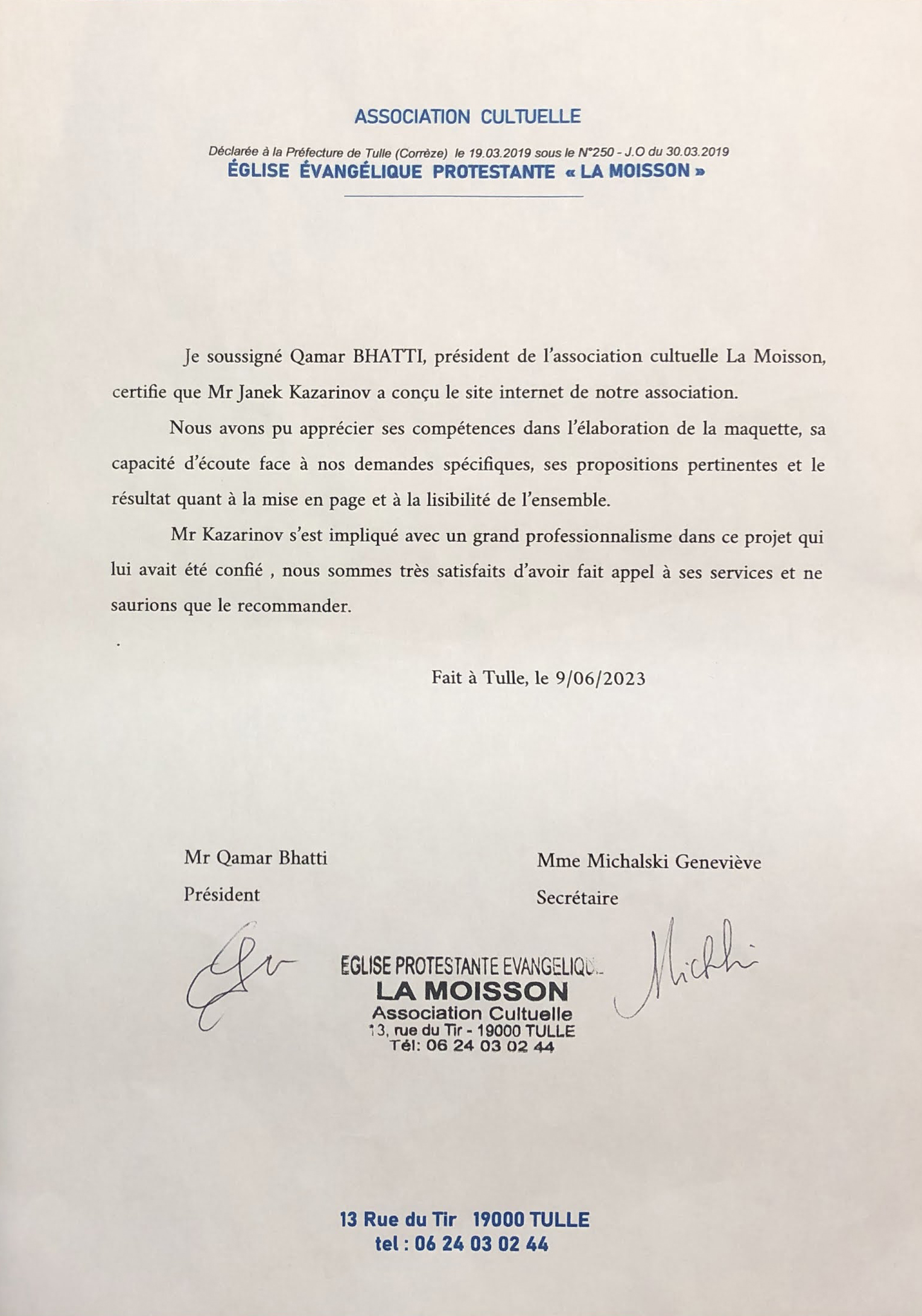 Projects that were made for the client: